Zoonotic Dermatophyte infections on the rise
Published on 04/05/2019
Dermatophytosis, an infection of the skin caused by pathogenic fungi is found worldwide, and is among the most prevalent zoonotic disease. All domestic animals are susceptible. The greatest economic and human health consequences are associated with domestic cats and cattle. India has experienced a significant rise in chronic dermatophyte infections — causing alarm and action.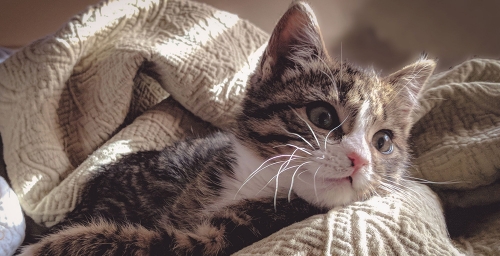 Since 2015, zoonotic dermatophytosis has been on the rise in multiple regions of India — especially the city of Kolkata, where this dermatophyte infection is causing serious public health concern. The prevalence of dermatophytid infections such as M. canis was highest in felines with high transmission rates among in people 21 – 30 years of age, who represent the highest pet ownership.
Of serious concern is the unchecked availability of inexpensive corticosteroid–antifungal–antibacterial combinations sold over the counter in India. These drugs are being over-prescribed as so-called anti-itch creams and overused by the patients as a blanket treatment for virtually every kind of dermatosis.
The resultant reduction in the local cellular immunity—so vital to curb dermatophytes—paves the way for severe recalcitrant dermatophytosis and many atypical presentations such as erythroderma, large hypopigmented patches simulating leprosy, pubogenital tinea, tinea faciei, and tinea pseudoimbricata, which are becoming a norm rather than an exception across India.
This serious human and animal health issue may become worse and demands new detection and diagnostic practices in veterinary and clinical health care. Biomed Diagnostics has introduced a new set of fungal detection tests, that are easy to use in field settings, and provide accurate, easy identification of numerous strains of dermatophytes. InTray FungID™ is a prepared-culture media for both clinical and veterinary use outside of laboratory environments. With an extended 12-27 month shelf life, this device provides collection, incubation at room temperature, and observation in one device. Reducing user exposure and simplifying detection and identification, InTray FungID is an ideal POC test for low resource settings.

---
If you're like to learn more about Fung ID, please choose below:
Published in the following categories: Infectious Disease Companion Animal Dermatophytes Veterinary Clinical