Fostering excellence in the veterinary profession
Published on 06/28/2019
The veterinary profession, in both its public and private sectors, has a crucial role to play in confronting antimicrobial resistance, particularly in overseeing the prescription and delivery of antimicrobial products.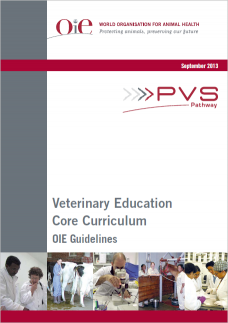 For this reason, the OIE has also developed guidelines on the Veterinary Education Core Curriculum, covering the basic essentials of a well-organised profession which is reliant on well-trained and properly supervised professionals.
Moreover, the OIE advocates an appropriate legislative framework to ensure professional ethics and good governance of Veterinary Services within the veterinary profession. With this in mind, the Organisation is developing intergovernmental standards and programmes related to the functioning and constitution of national and regional Statutory Veterinary Bodies, which have the necessary legal powers to oversee degrees, ethics, professional excellence and the exclusion of those whose conduct is inappropriate.
In the face of antimicrobial resistance, veterinarians are part of the solution.
Published in the following categories: Companion Animal Large Animal NGO / Humanitarian Veterinary Education AMR