Drug-Resistant Urinary Tract Infections Mean More Hospitalizations And Complications
Tuesday, July 16th, 2019
Urinary tract infections, or UTIs, are among women's most common health complaints. But as bacteria become increasingly resistant to antibiotics, many of the frontline drugs for treating the infections are ineffective.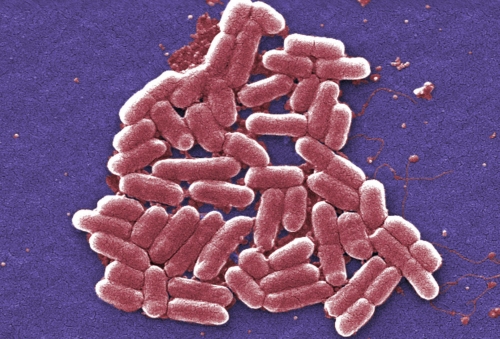 E. coli bacteria is implicated in many cases of urinary tract infection. (Janice Carr/CDC via AP)
NPR program Here & Now's Robin Young talks with Dr. Jessica Shepherd who specializes in women's health at Baylor University Medical Center.